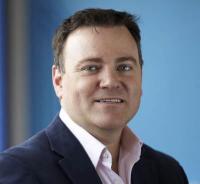 OptaSense, the global leader in distributed acoustic sensing (DAS), is to develop the world's first fully marinised and qualified DAS system in a joint programme with Shell.
The OptaSense Subsea-DAS™ system, which will be deployed in water depths of up to 10,000ft, will take OptaSense's proven onshore DAS technology to the offshore oil and gas industry, allowing highly accurate acoustic data acquisition for the first time in this sector.
The technology is expected to have a significant impact on the rapidly growing international subsea oil and gas market which is forecast to double in size in the next five years to up to $70 billion (£43 billion) a year.
The Subsea-DAS™ system will provide acoustic data for a wide range of subsea and deepwater applications including pipeline surveillance and leak detection, geo-positioning, in-well monitoring, subsea assembly condition monitoring and permanent reservoir monitoring. The multi-application device will include functional and technical parameters configurable in software, thereby avoiding different hardware for settings or functions.