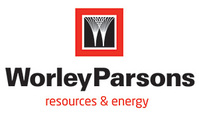 WorleyParsons Deutschland Gr.i., global provider of professional services to the energy, resources and complex process industries, has unveiled a new office in Ludwigshafen, Germany, with local partners Bilfinger Peters Engineering and Bilfinger GreyLogix.
Located in the heart of Germany, the 850 m2 premises will initially house a team of 40 multi-discipline engineering, procurement and construction management personnel. The company already has plans to increase its local headcount to meet burgeoning demand for its engineering and project services, and has an option on a further 1,500 m2.
Paul Curry, managing director for WorleyParsons Deutschland Gr.i. says, "This is an exciting time for the European chemicals business and with German industrials reporting renewed investment in the region, we're seeing growth from a number of areas including brownfield projects and the replacement of ageing assets."
"Not only does the opening of this office underline our commitment to the region and offer clients additional in-time-zone support, but our global network of more than 22,000 multi-discipline engineers means that wherever our customers are and whatever the scale of their project, we deliver quality solutions every time."
Germany's research capabilities, logistics and infrastructure have positioned its chemicals industry as the biggest in Europe and the third largest globally, behind China and the US.
To date, WorleyParsons has delivered over 1,000 chemical projects across six continents, from mega projects involving feasibility, design, procurement, construction and project management solutions, to small studies.