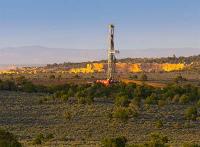 WPX Energy announce three personnel moves on its senior leadership team as the company executes on its long-term vision and business strategy.
'Focusing on operational performance, technical excellence and margin expansion is going to take WPX further,' said Rick Muncrief, WPX president and chief executive officer.
'Our organizational capacity is essential to our plan. We have dynamic talent at WPX that's hungry to move quickly, show leadership and try new things. It's how we learn and improve our economic returns.'
Joining WPX effective Oct. 27 is Clay M. Gaspar who will serve as senior vice president of operations and resource development. He is a member of The Society of Petroleum Engineers and has a bachelor's degree in petroleum engineering from Texas A&M and a master's degree in petroleum and geosciences engineering from The University of Texas. He has worked for Newfield Exploration, Anadarko Petroleum and Mewbourne Oil in a number of technical and leadership roles.