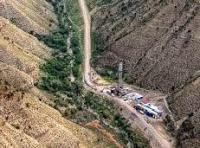 WPX Energy has signed an agreement to sell its operations in northeast Pennsylvania and release certain firm transportation capacity to Southwestern Energy Company for approximately $300 million cash.
'The transformation of our company continues as we execute our strategy,' said Rick Muncrief, WPX president and chief executive officer.
'We're heading into 2015 reshaped, refocused and ready to grow margins, develop our highest returning assets and build the long-term value of the company,' Muncrief added.
WPX's first transaction involving its Marcellus Shale operations marks the company's sixth significant agreement it has entered into since May to narrow the company's business focus, increase scalability of core assets, bring value forward and further strengthen its balance sheet. As previously announced, WPX also recently executed a new five-year, $1.5 billion senior unsecured credit facility.