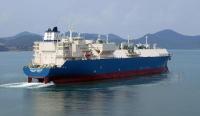 The technology group Wärtsilä and Maran Gas Maritime (MGM), both key players in worldwide LNG transportation, extend their current cooperation with a 5-year maintenance agreement. The agreement covers the maintenance of MGM's 21 TFDE (tri-fuel diesel electric) LNG carriers that are equipped with Wärtsilä 50DF engines.
Maran Gas Maritime Inc. is the LNG shipping unit of the Angelicoussis Shipping Group and one of the major players in the worldwide LNG transportation. The group company operates a fleet of approximately 130 merchant vessels globally with 33 of these being LNG vessels - 21 of which are TFDE.
The new agreement includes Dynamic Maintenance Planning (DMP), Condition Based Maintenance (CBM) services and remote operational support. These are part of the digital Wärtsilä Genius services portfolio. Remote product support in technical and operational issues and remote monitoring of equipment performance will allow MGM to further enhance the reliability of the Wärtsilä 50DF tri-fuel engines installed on their vessels. The new agreement also includes supply of spare parts for maintenance along with technical expertise and workshop services to execute overhauls.
The Wärtsilä 50DF tri-fuel engines installed on the MGM vessels can be operated with heavy fuel oil (HFO), marine diesel oil (MDO) or natural gas. With Wärtsilä support in maintaining these technically advanced engines, maintenance planning will be better controlled and streamlined to meet the demanding schedule of the vessels. Dynamic maintenance based on the actual condition of the engines will enhance this effort.
"The technically advanced LNG installations require professional maintenance to ensure operational reliability. Wärtsilä will provide this professional maintenance to the MGM fleet through this agreement. It will also further strengthen our long partnership with the whole Angelicoussis Shipping Group," says Yiannis Christopoulos, Managing Director, Wärtsilä Greece.
"We acknowledge the technologically advanced maintenance requirements of this type of installations and the equipment involved. After examining all available options, it was concluded that the most efficient and effective way to fulfil these requirements and maintain the fleet reliability at the highest possible level, was to engage with Wärtsilä on this extended maintenance agreement. Through this five years agreement, positive and valuable experience will be gained," says Andreas Spertos, Technical Director, Maran Gas Maritime Inc.