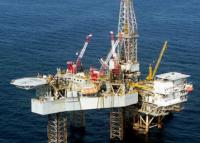 W&T Offshore, Inc. has increased its 2013 capital budget to $550 million, excluding potential acquisitions. The revised budget includes increased deepwater activity, completion costs on our successful exploration wells, additional onshore drilling at our Yellow Rose field, along with additional seismic and leasehold cost. The revised budget is split 60% for exploration and 40% for development and allocated 65% to offshore and 35% to onshore.
As part of the expanded deepwater activity, we have acquired a 20% working interest in the "Dantzler" prospect in the Gulf of Mexico at Mississippi Canyon 738/782 blocks, operated by Noble Energy, Inc. The operator has estimated a prospect resource potential of 50-220 million barrels of oil equivalent ("Boe")[1]. The well is currently drilling and we expect to reach total depth and evaluate the well by year end.
Tracy W. Krohn, W&T Offshore's Chairman and Chief Executive Officer, stated, "Of the 39 wells we have drilled thus far in 2013, only one well was non-commercial for a 97% overall success rate. The increase in this year's capital budget is a result of our 2013 drilling success and our commitment to pursue additional opportunities in the deepwater Gulf of Mexico and onshore in our Yellow Rose field."