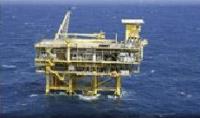 W&T Offshore, Inc. has closed the previously announced sale of all of its interest in its Yellow Rose field in the Permian Basin of West Texas to Ajax Resources, LLC. Gross pre-tax proceeds from the transaction are $376.1 million, subject to customary closing adjustments, with an effective date of January 1, 2015.
W&T also reserved an overriding royalty interest based on a sliding scale of one to four percent that is benchmarked to the monthly oil price in the field. The value of the ORRI will increase with increases in oil prices and higher production volumes.
It is anticipated that higher production volumes should occur in the future with increased drilling activity. The proceeds of the transaction will be used to pay down the outstanding balance under W&T's secured revolving credit facility and provide additional liquidity for future operations and acquisitions.