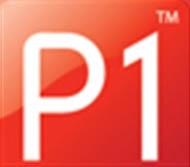 AGR's software, P1™, has been selected by Xcite Energy to support development of the Bentley Field, one of the largest fields in the UKCS.
P1™ software, developed by global oil and gas service company AGR, will play a key role in Xcite's strategic planning for the field, allowing the oil company to maximise the performance of well construction.
Chris Ferrier, Director of Software Solutions at AGR, said: "Xcite is the latest in a number of leading oil companies to select P1™ and we look forward to working with them to support the development of the Bentley field.
"The philosophy behind P1™ is that the value of a project is enhanced when operators plan correctly and understand risk and opportunity.
"By drawing on historical data, companies like Xcite can take their finger out of the air and understand the impact of their decision, generating likely outcome scenarios."