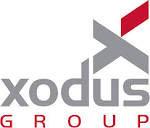 Energy consultancy Xodus Group, will deliver a £2 million FEED study for BG's Dolphin field, offshore Trinidad.
The contract, which launched in February and will be completed later this summer, involves a produced water systems upgrade.
Xodus has experience of delivering projects in Trinidad and Tobago, and recently signed a global Master Service Agreement with BG, separate to the Dolphin FEED study, to further support the organisation through its full capability of services.