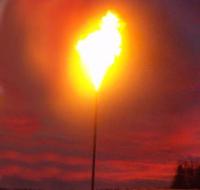 Yangarra Resources Ltd. provides 2013 operations summary, December 2013 exit production, 2014 operations update, and current production.
2013 Operations Summary
The Company has successfully drilled and completed 15 gross (10.6 net) wells during 2013, in addition to completing 2 gross (0.6 net) wells that were drilled in 2012. All of the wells drilled in 2013 were completed by December 31, 2013, with the last 3 wells (2.75 net) tied in the last week of December 2013.
In January 2013 Yangarra began construction of an 11 mmcf/d gas processing facility in the Ferrier area (100% working interest) that was put in service April 10, 2013 which provided for the tie-in of 8.0 gross (2.4 net) standing wells, six of which had been drilled in 2011 and 2012.