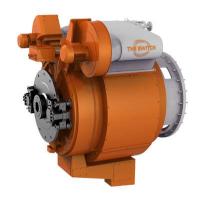 YASKAWA Electric Corporation (YASKAWA) will be the sole supplier of The Switch megawatt-class permanent magnet generator (PMG) and full-power converter (PMG) advanced drive train packages for wind power and other renewable energy applications to the Japanese market.
The Switch products will be sold under the YASKAWA brand label and are now available to customers who want to stay at the forefront with the most modern wind turbine drive train technology for profitable energy generation.
YASKAWA and The Switch announced their strategic cooperation in October 2013 on high-power motors, generators and converters. Now making The Switch products available in the Japanese market is the first concrete action from this collaboration.