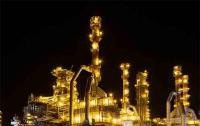 Yanbu Aramco Sinopec Refinery Company Ltd. (YASREF) has recently chosen Intergraph® SmartPlant® Enterprise solutions to optimize the operation and maintenance of its full-conversion refinery. The project is a significant undertaking and involves the construction and operation of a 400,000-barrel per day (bpd) integrated petroleum refinery in Saudi Arabia.
YASREF initially used several solutions from the SmartPlant suite, including SmartPlant Instrumentation, SmartPlant P&ID and PDS®. YASREF later implemented the Engineering Document Management System (EDMS) based on SmartPlant Foundation to achieve complete integration. YASREF has achieved fully integrated plant design in order to provide fast, intuitive and role-based access to help manage the most accurate engineering documents.
SmartPlant Foundation has provided all required features to manage engineering documents including storage of electronic engineering documents, methods to search and download/upload documents, and full Management of Change (MOC).