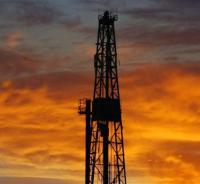 Zargon Oil & Gas Ltd. provides a Little Bow Alkaline Surfactant Polymer (ASP) tertiary oil recovery project update, revises 2015 capital budget and updates the 2015 production guidance. Zargon intends to release its Q1 2015 financial results on May 13, 2015, after market close.
In March 2014, Zargon commenced injection of large volumes of dilute chemical solution into the partially depleted Little Bow Mannville I pool to recover substantial incremental oil reserves. To date, 3.9 million barrels of ASP solution has been injected into the first phase of the project. This injection volume is equal to about 12 percent of the targeted reservoir pore volume, and represents 17 percent of the total chemical bank (ASP and polymer only) scheduled to be injected in the phase 1 operation.
Although the production ramp-up has been slower than anticipated, we continue to be encouraged by the flood's production response, which shows improving oil cuts in 11 of the 16 producers and provides definitive evidence of oil banking in both the southeast and northwest areas of the project. Furthermore, there has been no indication of excessive polymer break through, which would suggest reduced conformance and reduced oil recovery. Our analysis continues to point to a 12 percent (or better) incremental oil recovery.