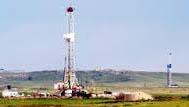 ZaZa Energy Corporation announced 30-Day production results from its East Texas Colburn #3H horizontal well in Walker County, Texas and the proposal of two new Buda-Rose vertical wells in its vicinity.
Colburn #3H Lower Glen Rose 'G' Formation Horizontal Well Results
The Colburn #3H (API 471-30374) has achieved 24-hour peak production of approximately 808 boe/d (with NGLs), which includes 70 b/d of 53 API oil, 2,860 mcf/d of natural gas, and 262 NGLs b/d. Over the first 30 days of production, average three-stream production for the Colburn #3H was approximately 585 boe/d, consisting of about 250 b/d of liquids and 2,021 mcf/d of natural gas. It is currently producing on a 54/64 choke. Natural gas production has been flowing to sales via pipeline since January 1, 2015, and NGL amounts are estimated based on 1,208 mmbtu gas. The well is flowing up casing, and the Company expects production to improve upon installing tubing to achieve the velocity needed to lift the fluids.
During completion operations on the Colburn #3H its 4,960' horizontal lateral was fracture stimulated in 26 separate stages with a moderate sized frac including 1,296 lbs of sand per foot of lateral. ZaZa will be proposing higher sand volumes per foot to improve production on future wells. To date 40% of the frac load has been recovered.