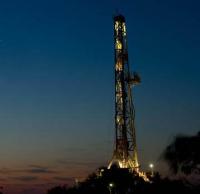 ZaZa Energy Corporation has signed a Second Amendment and First Restatement of Joint Exploration and Development Agreement with its current joint venture partner, one of the largest independent crude oil and natural gas companies in the United States, to further develop and expand its Eaglebine/Eagle Ford East assets.
TRANSACTION HIGHLIGHTS
◾Acceleration of Phase II. ZaZa's joint venture partner has elected into Phase II ahead of the schedule set forth in the original agreement. As consideration for the Phase II election, ZaZa will receive (i) $17 MM in cash consideration and (ii) interests in 15 of its venture partner's wells outside of the Area of Mutual Interest ('AMI') line in Madison County (the 'Southern Madison Wells') with a PDP present value of $3 MM based on an independent reserves report. In addition to the preceding, ZaZa will receive 100 percent carry consideration for one (1) vertical well completion, two (2) horizontal well completions and a $1.25 MM credit towards miscellaneous land or operational expenses. In return, ZaZa will assign to its joint venture partner 20,000 net Phase II acres. The Company also continues to anticipate timely drilling and completion of three (3) carried Phase I obligation wells.