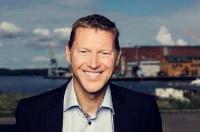 Nor Electronics, part of the Zenitel Group, has been awarded two frame agreements by Statoil for the Johan Castberg field.
Kenneth Dåstøl, CEO Zenitel Group comments, "We are delighted to continue our close cooperation with Statoil. The inclusion of Nor Electronics into the Zenitel Group means we now have an even more comprehensive portfolio of products and solutions for the Oil & Gas segment."
"In addition to these two agreements, Zenitel Norway has recently been awarded a contract for loudspeakers and flashing beacons. For all three contracts, major deliveries will take place in 2018." Dåstøl adds.
The frame agreements cover Entertainment Systems and Miscellaneous Radio Systems, and includes following systems:
IPTV System
Sound Music Systems
VSAT System
Iridium System
Radio Consoles
GMDSS and Mandatory Radios
Non Directional Beacon
Shuttle Tanker Telemetry System
Aeronautical Radios
Position Systems
Artemis System
Radius
Gyro Compasses
Real Time Clock System
Misc Cables and Connectors
Test Instruments
Nor Electronics was acquired by the Zenitel Group in 2015. The addition of Nor Electronics into the Group has helped to strengthen the company`s position in the Oil & Gas and Industry markets.
Located in Kristiansund, Norway, Nor Electronics is specialised in all types of communications systems for the Oil and Gas segment with its main focus on the Norwegian Continental Shelf. Nor Electronics has ongoing projects for delivery to China, Kuwait and United Arab Emirates as well as Norway.