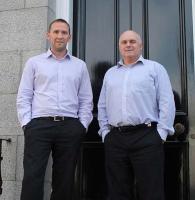 An Aberdeen-based well engineering and project management firm has been awarded a six figure contract to provide well engineering and project management services to a London-based operator, marking another first for the company.
Zenith Energy, which was established in 2012, has been awarded a long-term contract by Rockhopper Exploration. The first project under this contract will see Zenith manage the abandonment of a platform well located offshore Italy, utilising Zenith's HSEQ management system and well delivery process.
As its first offshore project with a drilling rig, the firm plans to utilise its well and abandonment experience taken from a rigless four well abandonment campaign in the central North Sea.
Zenith Energy and Rockhopper first established a working relationship in 2015 when Zenith was contracted by the operator to execute the planning of its onshore well abandonments.
Managing director of Zenith Energy, Martin Booth, says, "Having recently completed the project management of an onshore development well in the UK as well operator, this next project marks another first for Zenith - the managing of an offshore drilling rig operation. This award will also augment the well abandonment experience already contained within our team of expert engineers."
Operations manager of Rockhopper Exploration, Andy Morrison, says, "We have previously worked with the management team of Zenith Energy and they demonstrated to us that they have the management systems and personnel in place to deliver a high performance team for this important Rockhopper operation."