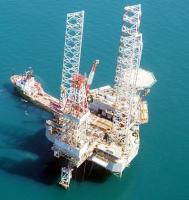 Zenith Energy, an Aberdeen-based well management firm, has successfully completed the plug and abandonment of a platform well located offshore Italy.
Established in 2012, Zenith Energy provided well engineering and project management services to London-based operator, Rockhopper Exploration, successfully completing the P&A of the Ombrina Mare development well.
Using its experienced well engineering personnel, well delivery process and HSEQ management systems, Zenith Energy completed the project safely and within AFE, using the Atwood Beacon Jack Up MODU.
The operation involved re-entry to the existing well situated on an unmanned platform, bullheading operations, removal of completion, casing and wellhead equipment, and the setting of permanent barrier cement plugs.
Zenith Energy's operations director, Chris Collie, says, "This project marks a significant milestone for Zenith. We have safely and efficiently completed our first offshore well management project, which was planned and executed by a small but highly experienced team within a five-month period. This enabled our client to take advantage of a rig of opportunity and permanently abandon their well at significant cost savings due to current market rates."
"Our team planned and executed operations within AFE and the project involved all operations that you would typically expect in a well abandonment – slick line, wireline, Xmas tree removal, cementing, cutting and pulling casing and removal of topside wellhead equipment in a well with high concentrations of H2S and A annulus pressure issues. This showcases our ability to provide quality well engineering and management for offshore projects, in a country with strict regulatory regime and challenging working environments," adds Collie.
Rockhopper Exploration COO, Fiona MacAulay, says, "Zenith provided Rockhopper with the well engineering personnel to plan and manage our well abandonment operation and they have achieved our objectives of permanently abandoning the Ombrina Mare well. They integrated well with the Rockhopper team and provided a first class team of engineers to deliver the project safely and within budget."