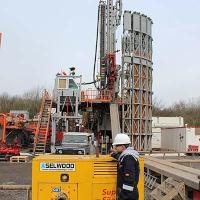 An independent well management firm has successfully completed the drilling and completion of an UK land well after being appointed as the well operator late last year.
Zenith Energy, which is based in Aberdeen's city centre, completed the onshore project as the assigned well operator for UK oil company, Terrain Energy. This marks a first for Zenith following recent amendments that were made to industry regulations, requiring companies to be assessed as competent well operators.
Throughout the project, the firm utilised its complete management system to carry out the well planning, regulatory permitting and management of operations, procurement of all equipment, contracting of the drilling rig and all drilling and completions services required for the well operations.
Drilling of the well, which is based in Lincolnshire, commenced in March this year and was completed in April, with Zenith successfully confirming the presence of hydrocarbons.
Chris Collie, operations director at Zenith Energy, says, "This latest project was awarded to Zenith late in 2015 based on our previous track record of delivering successful projects to more than 20 clients over the last three years. This was another opportunity to showcase our capabilities and experience of the personnel in our organisation. We have delivered a safe, efficient well, achieving the objectives of Terrain Energy, which aligns with our core values of delivering the correct technical and commercial solution to our clients."
Eric King, director of Terrain Energy, adds, "Contracting Zenith, an experienced independent well management company, enabled Terrain to successfully drill and complete the Whisby 6 well. During work they planned and project managed the well as assigned well operator on our behalf. Their personnel were highly professional and delivered the optimal solution for our operation."