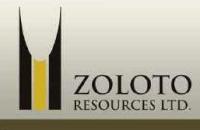 Zoloto Resources Ltd with gold milling operations in Ecuador has entered into agreements to bring advanced oil and gas recovery technology into Ecuador to enhance flow rates from existing oil wells, increase initial flow rates in new oil and gas wells and to increase reservoir recovery rates by as much as 100%.
The Company will acquire interests in existing proven oil reserves as well as participate in new oil ventures. Applying the new technology to these ventures will result in improved cash flows despite the reduction of the price of oil as the flow rates are increased. Also the value of the actual reserves will be increased by increasing recovery rates by up to 100%.
The Company will continue with its milling operations in Ecuador. Its mill has the capacity to process 100 tons of ore per day. Current production is through contract milling with independent miners. In the second half of 2015 the company is projecting that it will process an average of 60 tons per day with an average head grade of 6 gms per ton. This will produce 250 ozs or gold per month or approximately $290,000 per month. This cash flow will be instrumental in allowing the Company to participate in the oil ventures.