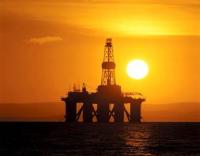 Faroe Petroleum announce the results of the Skirne East exploration well (Faroe 20%) in Norway.
Highlights: •The Total E&P Norge AS operated Skirne East exploration well 25/6-5S, in the Norwegian North Sea is a gas discovery, which encountered a net 10 metre gas column in the high quality Middle Jurassic Hugin formation •The preliminary volumetric gross estimate of the size of the discovery is 3 to 10 million barrels of oil equivalent recoverable (0.6 to 2.0 mmboe net to Faroe) •The partnership will now consider the potential for development of the Skirne East discovery
Exploration well 25/6-5S has encountered a net gas-bearing reservoir section estimated at 10m in the Middle Jurassic Hugin formation, confirming hydrocarbons at the same reservoir level as in the adjacent producing Skirne field. Reservoir properties were found to be excellent and extensive data gathering has been conducted.