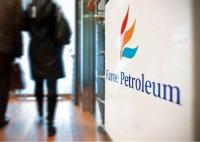 Faroe Petroleum has completed a successful side-track well and an oil discovery on the Bue prospect (Faroe 25%) in the Norwegian Sea.
Bue oil discovery
The Bue side-track well (6406/12-3 A) was drilled to a depth of 3,656.5 metres below sea level, 2.1 kilometres north east of the Pil discovery well 6406/12-3 S.
The objective was to investigate the extent, thickness and reservoir properties in the Middle and Upper Jurassic reservoirs in the Bue prospect and to establish the pressure regime and hydrocarbon/water contact.
The well encountered an 18 metre hydrocarbon column in reservoir rocks of variable quality. Pressure data indicates no communication between the Pil and Bue discoveries and Bue has therefore proven a separate accumulation of hydrocarbons.