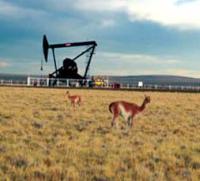 GeoPark Limited announce the successful drilling and testing of the new Tigana 1 exploration well in the Llanos 34 Block in the central Llanos basin in Colombia. GeoPark operates and has a 45% working interest in the Llanos 34 Block.
GeoPark drilled and completed the Tigana 1 well to a total depth of 3,403 metres. A test conducted with an electrical submersible pump in the Guadalupe formation, at approximately 3,185 metres, resulted in a production rate of approximately 1,469 barrels of oil per day (bopd) of 15.1 degree API, with a 0.8% water cut, through a choke of 10.7 millimetres and well head pressure of 350 pounds per square inch.
Further production history will be required to determine stabilized flow rates and the extent of the reservoir. In addition, electric logging indicated the shallower Mirador formation to be a prospective oil reservoir for potential future development.