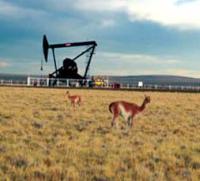 GeoPark Limited announces a new oil field discovery following the drilling of exploration well Tilo 1, located on the Llanos 34 Block in Colombia. GeoPark operates and has a 45% working interest in the Llanos 34 Block.
The Tilo prospect was defined as a structural trap with three-way dip closure on the down-thrown side of a normal fault - targeting the two principal productive reservoirs of the Llanos 34 Block: Guadalupe (main target) and Mirador (secondary target) sandstones.
GeoPark drilled and completed the Tilo 1 exploratory well to a total depth of 11,293 feet. A test conducted with an electrical submersible pump in the Guadalupe formation, at approximately 10,707 feet, resulted in a production rate of approximately 1,000 barrels of oil per day of 14.2 degree API, with approximately 10% water cut.