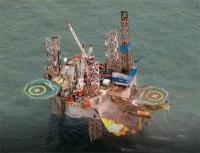 Independent Oil and Gas plc provides an update on its Skipper asset and funding plans.
On 3 June 2015, IOG announced that it had signed a Sale and Purchase Agreement to acquire 50% of the licence P1609 containing the Skipper discovery in block 9/21a from Alpha Petroleum Resources Ltd.. The timing of this transaction was linked to the funding that was expected to be secured by mid-August 2015.
As announced on 7 August 2015, the fundraising transaction is no longer proceeding so IOG is now actively pursuing alternative funding opportunities. Consequently IOG is pleased to announce that it has agreed an initial extension to the Skipper SPA with Alpha to 7 September 2015.