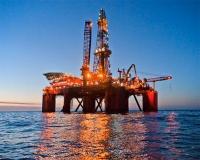 Lundin Petroleum AB (Lundin Petroleum) through its wholly owned subsidiary Lundin Norway AS (Lundin Norway) is pleased to announce that the drilling of exploration well 16/4-9 S on the Luno II North prospect has resulted in an oil discovery. The well is located in a separate sub-basin northwest of the Luno II discovery in PL359 in the central North Sea sector of the Norwegian Continental Shelf (NCS).
The well is located on the southwestern flank of the Utsira High approximately 15 km south of the Lundin Petroleum operated Edvard Grieg field and 4 km northwest of the Luno II discovery well, 16/4-6 S.
The well encountered a gross oil column of 23 metres in reasonable quality Jurassic/Triassic conglomeratic sandstones. The pressure data indicates that the petroleum system in the Luno II North discovery is different to that seen in the Luno II discovery. Extensive data acquisition and sampling was carried out in the reservoir including conventional coring and fluid sampling.