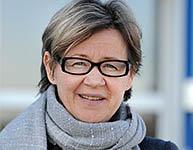 Statoil ASA has together with its partners Eni Norge AS and Petoro AS made an oil and gas discovery in the Skavl prospect in PL532, close to Johan Castberg in the Barents Sea.
Well 7220/7-2 S, drilled by the rig West Hercules, has proven a 22 metre gas column and a 23 m oil column in the Jurassic Tubåen formation, and a 133 metre oil column in the Triassic Fruholmen formation.
Statoil estimates the volumes in Skavl to be in the range of 20 - 50 million barrels of recoverable oil.
"Statoil puts a lot of effort into proving additional oil resources in the Johan Castberg area in order to make the field development project more robust. We are pleased to see that our efforts now pay off", says Gro G. Haatvedt, Statoil's senior vice president for exploration on the Norwegian continental shelf.