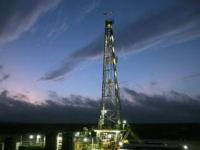 Gulf Coast Western, LLC says its subsidiary, Orbit Gulf Coast Exploration, LLC, has acquired substantially all of the assets of Lafayette, Louisiana-based Orbit Energy Partners, LLC.
The acquisition includes proprietary rights and access to hundreds of square miles of 3D seismic data in Southwestern Louisiana, working interests in 13 producing wells and 140 defined drilling locations with approximately 30 million barrels of oil equivalent of total reserve potential.
Orbit Gulf Coast Exploration took over production effective October 1, 2015. Terms of the deal, which closed in December, were not disclosed. Gulf Coast Western explores, develops and acquires domestic oil and gas reserves primarily in the Gulf Coast region with operations in six states.