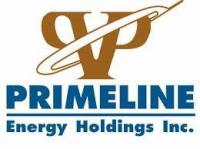 Primeline Energy Holdings Inc. has entered into a turnkey drilling contract with China Oilfield Service Ltd. for its 2015 exploration programme of two wells in Block 33/07 in the East China Sea.
Primeline signed a letter of intent with COSL on 22nd July with regards to the drilling work, and has since negotiated the formal drilling contract with COSL which was entered into on 14th August and under which the drilling operations will now proceed.
Under the terms of the drilling contract, COSL has agreed to drill two wells for Primeline on a turnkey basis to the depth and target zone specified by Primeline. If hydrocarbons are discovered, COSL will also conduct tests for Primeline either on a turnkey basis or as a day rate operation as selected by Primeline. Primeline has decided to drill LS23-1-1 as the first well and, depending on the results, will then drill either location LS23-2-1 or LS30-3-1 as the second well. Primeline has the option to suspend operations after the first well if it is necessary to spend additional time carrying out any studies necessary before drilling the second well in order to ensure it is drilled in the optimal location.