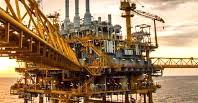 RoyalGate Energy will drill the Tulip Upper Isongo discovery and Tulip Massive Isongo prospect in Block Z, Equatorial Guinea. The Z-1 well is to be drilled in the first quarter of 2016.
Located to the north of Bioko Island and south of the Marathon Oil-operated Alba field, Block Z has estimated gas reserves of more than 3.6 tcf. A 600 square kilometer 3D seismic campaign in 2014 showed the Tulip, Daisy, Buttercup and Sunflower prospects. Block Z also contains the Gardenia discovery, made in 2004.
The operator plans to drill the Z-1 well close to the location of previous offset wells and in the vicinity of known producers. These offset wells provided initial geological and geophysical data. Based on this and the seismic, magnetometer and shallow gas hazard data, the well has been designed and located to intercept the Upper Isongo and Massive Isongo zones.