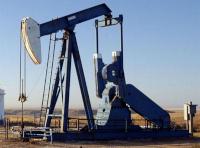 Strata-X has reported its June 30, 2015 fiscal year-end reserve and resource estimates as determined by its independent reserve evaluators, Chapman Petroleum Engineering, Ltd. Total reserve estimates are 1.55 million barrels of oil, an increase of 1.3 million barrels from the 2014 fiscal year end report (net to company interest). Total resource estimate for the Company is 12.1 million barrels (net to company interest).
Proved and Probable Reserves
The net present value of the proved and probable reserves (2P), discounted at 10% is estimated (unrisked, before tax) to be US$57 million dollars (C$81.4 million) an increase of US$46.3 million (C$66.2 million). This represents a value of approximately 40 cents per share (Canadian). The 2P reserves assigned to the Blue Spruce project account for the majority of the 2P reserve increase. As previously announced, the Blue Spruce field is an enhanced oil recovery project that will utilize waterflooding techniques to extract the forecasted reserves.
Resource Estimates
The report's Prospective Resources estimate of 12.1 million barrels (net) of oil is associated with the Company's Lingle Project in Southern Illinois. The estimated net present value (best estimate, net to Company interest, unrisked, before tax) of these resources is approximately US$284 million (C$405 million).