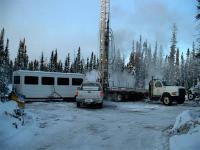 Sunshine Oilsands Ltd. has successfully commenced steam injection into the target formation at the West Ells project located in the Athabasca region of Alberta.
'First steam injection represents a significant achievement for the West Ells Project as it represents the major milestone before oil production,' said Mr. Sun Kwok Ping, Executive Chairman of Sunshine. 'We are pleased that the West Ells facilities have been successfully commissioned and that first steam was delivered to the well pads and reservoir in accordance with our schedule. We look forward to achieving first production by the fourth quarter of 2015.'
Sunshine is fully committed to advancing its corporate initiatives to ensure that West Ells achieves a smooth startup of the Phase 1 facilities and achievement of nameplate capacity of 5,000 bbls/day. The Corporation has a 100% working interest in its West Ells asset area with an ultimate development potential of 130,000 bbls/day.