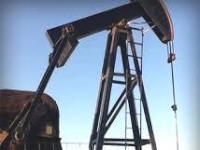 Supernova Energy Inc. is pleased to provide a corporate update. Supernova Energy in recent months has commenced evaluation of its Kansas holdings and has also acquired acreage in Kentucky.
Supernova Energy has reached an agreement in principle with its current operator in Kansas to take over operation and ownership of a number of leases, some of which are producing, others are temporarily offline.
The Company recently had a representative visit the leases and is presently evaluating all of its holdings in the State. Supernova has received an operator license from the state of Kansas and intends to take over operations of its leases; the purpose is to lower operating costs and help the leases become more viable at current oil prices.
Supernova's representatives have met with local professionals including, pumpers, oil and gas lawyers and geologists, and are now putting together a team to cost effectively operate the Company's oil interests. With depths of approximately 4500 feet, Supernova believes the cost of production will be lower than other states with deeper well depths.