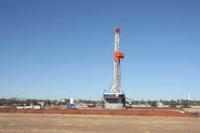 The Directors of Triple Energy Limited has decided to fracc and test the Yixin-1 well.
As announced on 17 November 2015, the data from the Yixin-1 well is not conclusive but encouraging. Specifically, the gas readings from the core data, mud and wireline logs suggest that the coal seams below Seam#11 have sufficient indications of gas charge to justify a fracc and test operation over one or more seams.
The data from Yixin-1 below Seam #11 are similar to those observed in Xian Xian-1 well drilled in 2013 and hence the re-entry of the Xian-Xian-1 for fraccing and testing is also under discussion.