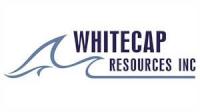 Whitecap Resources Inc. presents the results of our independent 2015 year end oil and gas reserves evaluation prepared by McDaniel & Associates Consultants Ltd.
Since inception, Whitecap has been focused on acquiring high quality assets and further developing them to maximize return on capital for shareholders.
In 2015, we invested approximately $1 billion (unaudited) into the development and expansion of our existing core areas which has resulted in record production in the fourth quarter of 2015 of approximately 42,000 boe/d which is 400 boe/d higher than our initial forecast.