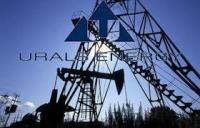 Urals Energy says that all of the resolutions put to shareholders at the Annual General Meeting held in Cyprus were duly passed.
The Company is pleased to announce the following update on its operations at Arcticneft and Petrosakh.
Arcticneft
Total production for the six months ended 30 June 2015 reached 124,697 barrels which is 4.8% higher than for the same period of 2014. As previously announced the Company's workover programme at Arcticneft has been successful and is proceeding in accordance with the Board's schedule. Current average daily production at Arcticneft is 725 BOPD (H1 2014: 690 BOPD). The Company expects to make its annual shipment from Arcticneft in August 2015. The current accumulated volume of crude in stock is approximately 24,100 tons.