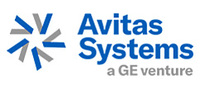 At the BHGE Annual Meeting, Avitas Systems, a GE Venture, announced it will collaborate with Waukesha-Pearce Industries (WPI), a leader in commercial oil and gas equipment distribution and service solutions, to provide digital enhancements to WPI's maintenance and repair services offerings. The Avitas Systems digital platform and robotic inspection capabilities will complement WPI's field maintenance and repair activities to create synergistic offerings for their customers' service needs.
Avitas Systems will offer advanced data collection, predictive analytics, and reporting. WPI will provide service technicians and subject matter experts in the field. With over 90 years of established clientele and previous work with GE businesses, WPI's facilities will be an expansive scaling opportunity for Avitas Systems.
"Bringing together the subject matter expertise of WPI and the advanced, state-of-the-art digital offerings of Avitas Systems can lead to market solutions that significantly reduce costs and improve safety in the upstream oil and gas sector," says Brad Tomer, Vice President of Operations at Avitas Systems.
Both companies will jointly market and support sales efforts for their respective cross-industry customer bases, with an initial focus on well pad inspections and inspection methodology for heat exchanger fire tubes, natural gas compression systems, and Hydril blowout preventers.
"We are excited to work with Avitas Systems," says Fred Stow, Director of Drilling and Production Services, WPI. "Digital transformation is a unique opportunity for our customers; Avitas Systems' advanced inspection techniques and risk-based analytics will enhance the WPI business while driving customer outcomes."