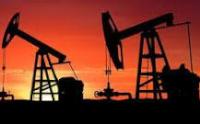 Bankers Petroleum Ltd. announce its 2015 capital program of US$218 million. The capital program will be fully supported by funds generated from operations and cash resources. The budget has been approved by the Company's Board of Directors and submitted to the Albanian authorities for their approval.
The 2015 capital program will continue to focus on three main strategic goals: execution of the primary horizontal drilling program, acceleration of the secondary recovery program, and targeted capital for operational improvements to reduce costs and provide infrastructure and facilities necessary to support the future growth of the Company.
David French, President and CEO, commented, "We have put together a strategic fully funded capital program that maintains a solid level of drilling activity while investing in the future growth of Bankers through enhanced oil recovery (EOR).