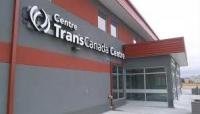 TransCanada Corporation reveals that its ANR Pipeline Company (ANR) submitted a filing with the Federal Energy Regulatory Commission (FERC) under Section 4 of the Natural Gas Act (NGA) seeking to revise base rates.
The proposal responds to the significant changes that have occurred over the last few years in natural gas supply, demand and transportation in North America.
"ANR continues to be a critical component of our natural gas transmission network," said Brandon Anderson, TransCanada's Senior Vice-President and General Manager, U.S. Natural Gas Pipelines.