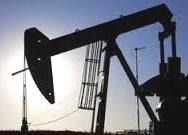 Raging River Exploration Inc. achieved its exit guidance of 12,750 boe/d during the first two weeks of December. As a result of our continued success, we now expect fourth quarter 2014 production to be approximately 12,000 boe/d resulting in an increase to our average 2014 production guidance to 10,600 boe/d from 10,500 boe/d.
2014 has been a record year for Raging River, increasing production by approximately 5,000 boe/d and generating 66% production per share growth. This was accomplished without raising equity while spending our cash flow and slightly increasing the debt to trailing cash flow ratio to 0.8 times from 0.7 times.
The Company also materially expanded our drilling inventory through continued land acquisitions and methodical step-out drilling across our asset base. During 2014, we successfully tested 62 previously undrilled net sections significantly de-risking the future drilling associated with the Company's lands. Raging River has greater than 260 net sections of prospective Viking acreage of which 170 net sections have been tested with at least one horizontal Viking oil well.