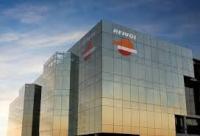 Repsol announces the completion, effective as of this date, of the acquisition of Talisman Energy Inc.
Under the terms of the previously announced plan of arrangement, Repsol has acquired, through its indirect wholly-owned Canadian subsidiary Repsol Energy Resources Canada Inc., the ownership of all of the issued and outstanding common shares and preferred shares of Talisman (1,036,166,028 common shares and 8,000,000 preferred shares) for an aggregate cash consideration of US$ 8,289,328,224 and Cdn.$ 200,874,400, equivalent to US$ 8.00 per common share and Cdn.$ 25.1093 (representing Cdn.$ 25.00 plus accrued and unpaid dividends) per preferred share.
With the completion of the arrangement, the common shares of Talisman will be delisted from the Toronto Stock Exchange and the New York Stock Exchanges, and the preferred shares will be delisted from the Toronto Stock Exchange.