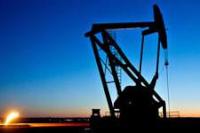 Strongbow Resources has entered into aprocess to engage the services of Mr. Frank Muller and Mr. ChrisHolben in order to identify, and attempt to capture, further oil andgas growth opportunities in Western Canada.
Mr. Muller is a professional geoscientist who obtained his Bachelorof Science in Geology with Honors from St. Francis Xavier Universityin Nova Scotia, Canada in 1984. He has 29 years of geoscience,managerial and corporate experience with the ability to lead andbuild opportunities for oil and gas companies. Mr. Muller began hiscareer at Chevron as a geologist prior to contributing to the successof Hillcrest, Jordan and Real Resources. Most recently, as Co-Founderand Senior VP Exploration of Westfire Energy Ltd., he and hiscolleagues transformed 150 boepd into 11,000 boepd (75 percent oil)and then merged with Guide to form Long Run in a deal valued 610million.
Mr. Holben obtained his Bachelor of Arts in Political Science fromthe University of Saskatchewan, Canada and also studied Engineeringat the University of Calgary, Canada. He has extensive experience inoperations and field development dating back to 1993. As a highlyrespected community-oriented resident of Saskatchewan, Mr. Holben hascontributed to the success of Nexen, Dynamic/Shellbridge, K-Town and,most recently, Westfire Energy Ltd.