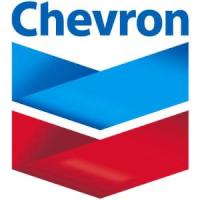 Chevron Corporation's subsidiary, Union Oil Company of California (Union), has reached a final investment decision to proceed with the development of the Hess Corporation-operated Stampede project in the deepwater U.S. Gulf of Mexico. Stampede is a deepwater subsea development, which will be tied-back to a newly constructed Tension Leg Platform.
The project design capacity will be 80,000 barrels of crude oil per day. Project cost is expected to be approximately $6 billion. The drilling program includes a total of six production and four water injection wells. Drilling is planned to commence in the fourth quarter 2015 with first production expected in 2018.
"This investment decision confirms Chevron's commitment to strategically grow our business in the deepwater by adding long-term development opportunities that will deliver value to shareholders," said George Kirkland, vice chairman and executive vice president, Upstream, Chevron Corporation.
"Moving forward on Stampede is another important milestone for Chevron in the deepwater Gulf of Mexico, where we have a solid queue of major capital projects coming onstream, including Tubular Bells and Jack / St. Malo," said Jay Johnson, senior vice president, Upstream, Chevron Corporation.
"Stampede is another example of Chevron's ability to profitably grow production in the deepwater Gulf of Mexico," said Jeff Shellebarger, president Chevron North America Exploration and Production Company.