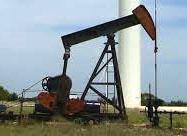 The board of Baron are pleased to announce the appointment of Malcolm Butler as Non-Executive Director with immediate effect.
Malcolm Butler, aged 66, has extensive operational and financial experience having worked for over 25 years as an explorationist and senior executive in the international oil and gas industry before taking on a secondary role as an investment banker.
Malcolm was responsible, as CEO, for the IPO of Industrial Scotland Energy and Brabant Resources and later became CEO of Houston-based Energy Development Corporation until its circa $800 million sale to Noble Energy. In 1998 Malcolm joined HSBC Investment Bank as Advisory Director responsible for oil & gas mandates in the UK, Libya, Russia, Indonesia and China, and following that acted as senior adviser on energy related matters to Seymour Pierce Limited from 2003 to 2013. Malcolm holds a BSc in Geology from Aberystwyth and a PhD in Geology from Bristol. He has been awarded the Aberconway Medal of The Geological Society of London, in recognition of his contributions to the oil and gas industry and in 1995 he was appointed an Honorary Professor at the University of Aberystwyth.