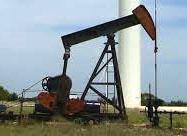 Baron Oil announces an update following the sudden death of our Chairman and CEO Mr Rudolph Berends in early January 2015.
Personnel and Board
Mr Bill Colvin has agreed to formally take over as Chairman and CEO of the company on a permanent basis. Mr Colvin has been carrying out these roles on an interim basis since early January. Mr Colvin will receive a salary package totalling £170,000 per annum and has today been granted 35,172,141 options to subscribe for ordinary shares in the Company at an exercise price of 1.45p per share exercisable at any time from the date of grant to 23 March 2018.
Further additions will be made to the Board of Directors in due course. Currently the Board consists of Mr Colvin and Mr Camilo Merendoni.