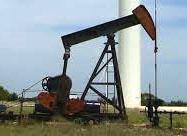 On 16 October 2015, Inversiones Petroleras de Columbia (50% owned by Baron), the operator of the Nancy Burdine Maxine field in Colombia, handed over operational control of the field to Ecopetrol S.A. the state owned oil and gas operating entity.
Baron's local management in Bogota will now work to complete all the formal field handover documentation over the next several months.
The Directors anticipate that the net cost to Baron of exiting Colombia, relating to accrued royalty payments and capital costs owed to Ecopetrol, will amount to approximately $1 million payable over the next six months.