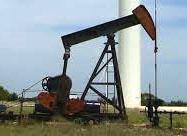 Baron Oil has now resumed oil production from the Nancy#1 well in the Nancy Burdine Maxine field, Colombia. Production is gradually increasing up to the expected level of 400 bbls of oil per day.
Maintenance work will commence on 28 April 2015 on the Acae River Bridge. This work is expected to last for up to 60 days and during that time there may be short periods when the bridge is temporarily closed.
The Company does not expect that these closures will impact its export trucking and it is expected that the field should be able to continue producing on an uninterrupted basis during this period.