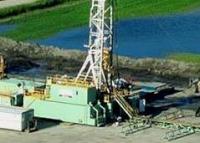 The Directors of Molopo Energy Limited are pleased to announce the appointment of Mr Yaniv Stern to the Board as Non-executive Director.
Mr. Stern has extensive international experience in strategic advisory predominantly working with private equity and institutional investors on investment strategy, deal evaluation and portfolio management. He holds an MBA from Harvard Business School and a BSc in Hardware and Software Engineering from the Technion - Israel Institute of Technology.
Mr Stern joins the board at the request of the new shareholder following the acquisition of Molopo shares from Bentley Capital Limited.
The Directors welcome Mr Stern to Molopo as the Board continue to discuss the future strategy of the Company in consultation with advisers.