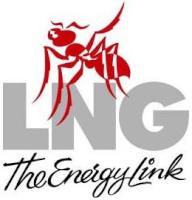 Liquefied Natural Gas Limited has announced that its wholly owned subsidiary, Magnolia LNG, LLC, has received the Federal Energy Regulatory Commission (FERC) authorisation (FERC Order) to site, construct, and operate facilities to liquefy and export domestically produced natural gas from its liquefied natural gas (LNG) terminal in the Lake Charles District, State of Louisiana, USA. In addition, the Louisiana Department of Environmental Quality (LDEQ) approved the air permit for the Magnolia LNG.
In a related matter, FERC also authorised the Kinder Morgan Louisiana Pipeline LLC (KMLP Pipeline) to install compression and other related facilities on the KMLP Pipeline, facilitating the transportation of full feed gas volumes to the Magnolia LNG project.
LNGL Managing Director and Chief Executive Officer, Greg Vesey says, "We are pleased to
receive the FERC Order and the air permit from LDEQ. Both of these items are important milestones as we progress the Magnolia LNG project towards a final investment decision. We look forward to the US Department of Energy (DOE) processing Magnolia LNG's pending application to export LNG to countries that do not have a free trade agreement (FTA) with the United States."
Magnolia LNG proposes to construct and operate up to four liquefaction production trains, each with a capacity of 2 mtpa or greater using the Company's OSMR® patented LNG process technology. Construction and operation shall include two 160,000m3 full containment storage tanks, ship, barge and truck loading facilities, and supporting infrastructure. As previously announced, construction of the facility will be by the KBR‐SKE&C joint venture (KSJV) under a lump sum turnkey EPC contract.
"Our primary focus remains to complete marketing of Magnolia LNG's offtake capacity, finalise financing arrangements, and progress towards construction", states Mr Vesey.