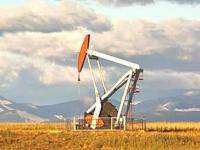 Black Stallion Oil & Gas, Inc. has acquired the remaining 50% Working Interest (WI) in the 12,233-acre Woodrow Prospect in Teton county, northwest Montana, within the Alberta Basin Bakken fairway. The Company is pleased to confirm it now holds a 100% WI in the prospect.
In June 2014, Black Stallion received a NI 51-101 report from B.L. Whelan, P. Geo. on the Woodrow Prospect. The author reviewed the available technical data, reports derived from the public domain and information from wells within the leases and currently producing wells in adjacent fields.
The report concluded the Woodrow Prospect offers multiple opportunities for possible success in oil and gas production across multiple potential targets at shallow depths, and recommended an exploration program be carried out on the leases to determine the potential hydrocarbon content of the various formations.